Climate Change Mitigation
Sustainable Plymouth, in collaboration with local organizations and the Town of Plymouth, aims to advance action items in line with the Climate Ready Healthy Plymouth report funded by the Municipal Vulnerability Preparedness Grant.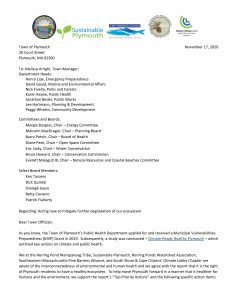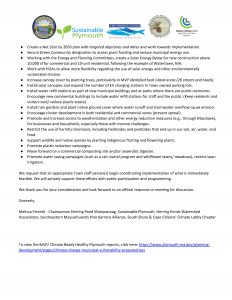 Plymouth residents participated in the 2020 National Solar Tour virtually. Check out their videos below to learn more about their journey to conserve energy at home and switch to renewable sources.