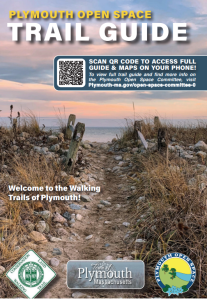 Save Our Bay – Opposition to Holtec's Proposed Dumping in Cape Cod Bay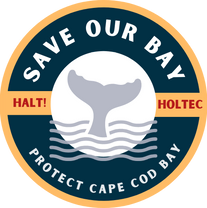 Climate Resiliency Educational Resources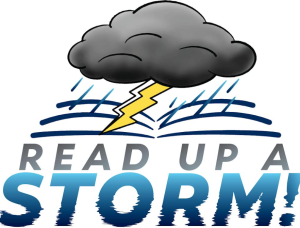 Energy Conservation and Renewable Energy
We've created the below graphic to help inform the community as to ways we can conserve water.  Feel free to share it.
For more suggestions click here: https://wateruseitwisely.com/100-ways-to-conserve/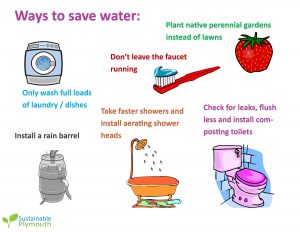 Sustainable Plymouth has put together a one page document with links to help Plymouth residents reach their elected officials, as well as town departments, boards and committees.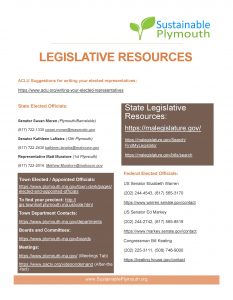 Please click the link below to view the video from the Plymouth Area LWV on how to run for office.  Thank you to the LWV for giving us permission to share their video!
Plymouth Area League of Women Voters presents "How to Run for Office" Forum. Copyright PACTV. Many Thanks to PACTV for videoing, editing, airing and providing this video to share. We hope you find it informative.
Food and Habitat Resources
Climate and Decarbonization Resources
At Sustainable Plymouth we understand that our planet can no longer tolerate the endless stream of waste being produced in our everyday lives.  Microplastics are found in our air; water; food; and bodies, as are PFAS and other bioaccumulative "forever" chemicals.  Here are some resources to help you understand the issues and reduce waste.
C.A.R.E. (Creating A Responsible Environment) for the Cape & Islands  – COMPOSTABLE FOOD SERVICEWARE BUYING GUIDE  July 2020
Link to Polystyrene ban compliant foodware catalog – https://syscokitchen.s3./catalog-sustainable-plymouth-11210.pdf
Link to Earth friendly foodware catalog – http://www.excellentpackaging.com/catalog/bmp/biomass-bmp.html
Article/study regarding microplastics found in human placenta – https://www.sciencedirect.com/science/article/pii/S0160412020322297
Information regarding PFAS – https://www.niehs.nih.gov/health/topics/agents/pfc/index.cfm
Find out what can and can't be recycled (black plastic cannot):
Info regarding reducing take-out waste – https://recyclingworksma.com/Restaurant-Takeout-and-Delivery-Meals.pdf
Guide to home composting – https://www.mass.gov/doc/home-composting
We are a Plastic Pollution Coalition partner; see their "Take Action" suggestions here – https://plasticpollutioncoalition/Take-Action
Textiles will be banned from the waste stream in MA on November 1, 2022! Here are some options for responsibly donating, recycling, and buying clothing and other textiles.
Donating and Recycling Used Clothing & Textiles
Accepts usable clothing only:
Christ Church Thrift Shoppe – 6 Lothrop Street
Plymouth Recovery Center – 5 Main Street Extension
Savers – 10 Pilgrim Hill Road
Plymouth Area Coalition for the Homeless – Family and Individual Resource (FAIR) Program – 149 Bishop's Highway, Kingston (call first 781-582-2010)
Vineyard Church – Careworks Vineyard Resource Center – 41 Pottle Street, Kingston
Accepts textiles for recycling in addition to usable clothing:
Bay State Textiles donation boxes at Plymouth Public Schools and Manomet Transfer Station (Accepts clothing, linens, and other textiles as well as footwear, handbags, pillows, and stuffed animals. Donates funds to schools for every ton recycled.)
Planet Aid donation boxes – 700 State Road
Goodwill donation boxes – 250 Beaver Dam Road (Manomet Transfer Station)
Salvation Army donation boxes – 52 Long Pond Road and 250 Beaver Dam Road (Manomet Transfer Station)
Buying
Second-hand Clothing Shops in Plymouth Area:
Sells gently used men's, women's, and children's clothing as well as housewares
Baby and children's clothing and toys resale boutique supporting young pregnant and parenting mothers and their babies
Sells used men's, women's, and children's clothing as well as housewares
Consignment shop for gently worn women's clothing & accessories
Upscale women's resale boutique selling clothing & accessories (as well as home décor, small furniture, artisan crafts, and art)
3 Sisters Consignments – 2289 State Road
Joanne's Second Chance Consignment Shop – 10 Saint Margaret's Street, Buzzards Bay
The Gallery Consignment Shoppe – 247 Main Street, Wareham
My Fair Lady Consignment Boutique – 119 Wareham Road, Marion
Second-hand Clothing Apps:
Letgo
Mercari
Poshmark
Thredup
Vinted
Alternatives to Buying: